Welcome to the Sri Lankan Cerebral Palsy Register!
The Sri Lankan CP Register is a confidential research database of information about people with cerebral palsy in Sri Lanka
Cerebral palsy (CP) refers to a group of disorders affecting a person's ability to move. It is due to damage to the developing brain either during pregnancy, shortly after birth or in early infancy (up to 2 years). CP affects people in different ways and can affect body movement, muscle control, muscle coordination, posture and balance. Cerebral palsy is a lifelong condition. People who have CP may also have visual, learning, hearing, speech, epilepsy and intellectual impairments.
What is the Sri Lankan Cerebral Palsy Register?
The Sri Lankan CP Register (SLCPR) is a confidential database of clinical and demographic information about individuals with cerebral palsy (CP). Information collected about each person with CP includes birth details, type and severity of cerebral palsy, other associated impairments and parent demographics. By collecting this information researchers can gain a better understanding of CP in Sri Lanka.
Participation in the CP register is voluntary. All information collected for the SLCPR is confidential and families can choose to withdraw from the register at any time. The Sri Lankan CP Register has been approved by the Ethics Review Committee, Faculty of Medicine, University of Kelaniya (+94 11 296 1000).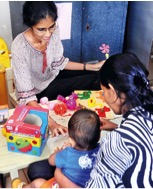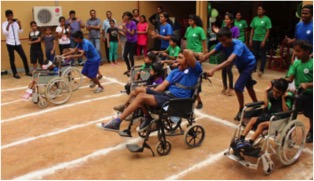 Aims of the SLCPR are to:
Gain a better understanding of how many people have CP in Sri Lanka and how it affects them
Improve health and education planning for people with CP
Improve our understanding of the causes of CP
Develop and evaluate preventative strategies
Promote CP research
In the initial pilot stage 2018-2022 clinician researchers from The University of Kelaniya will be collecting data for children with CP born in or living in the Western Province through the hospital network and researchers from CP Lanka will collect data from children with CP born in or living in the Western and Eastern Provinces through community clinics. It is hoped that beyond this pilot period the SLCPR can be expanded to be a nation-wide register.
Parents and health professionals we need your help!
Registration is easy!
Step 1: Create a secure username and password by entering your details here: Become A Member
Step 2: Login and complete the questions regarding CP and health information
The CP Register is proudly supported by The University of Kelaniya: The School of Medicine, CP Lanka and Cerebral Palsy Alliance Research Foundation, The University of Sydney School of Medicine and the Sri Lankan Ministry of Health.